Lianhe Overview
Established in January 2000, Lianhe Credit Information Service Co., Ltd. ("Lianhe Group") provides a range of products and services in four major sectors -- credit rating, credit investigation, environmental impact assessment and investment consulting, constituting a multidimensional and sustainable Lianhe business system. With over 40 affiliates across China, Lianhe Group has set up a nationwide service network.
As one of the most widely recognized credit information providers in China, Lianhe Group and its affiliates have a full series of sectoral qualifications accredited by China's governing authorities, including but not limited to the National Development and Reform Commission (NDRC), Ministry of Industry and Information Technology, the People's Bank of China (PBoC), China Securities Regulatory Commission (CSRC), China Insurance Regulatory Commission (CIRC), Securities and Futures Commission of Hong Kong (SFC), etc. As a Lianhe Group company, China Lianhe Equator Environmental Impact Assessment Co., Ltd. ("Lianhe Equator") is accredited by both domestic and international authorities in terms of green finance certification, including but not limited to the membership of Green Finance Committee of China Society for Finance and Banking, Class-A Qualification of Environmental Impact Assessment accredited by the Ministry of Ecology and Environment. As a national high-tech enterprise, Lianhe Equator enjoys a leading position in terms of green finance, environmental consulting and monitoring, etc. As one of the first consulting agencies accredited by CRSC to provide securities investment consulting services, Lianhe Credit Investment Consulting Co., Ltd. has established a consulting platform for credit risk assessment, bond pricing and valuation, and investment value analysis, building a consultancy business model of integrating investment and research.
Lianhe Group boasts a highly educated, high-calibre and professional talent team, with a total of over 1,500 employees, 95% of whom are with master's or higher degree. Adhering to the principles of independence, objectiveness, professionalism and consistency, Lianhe Group aims at providing government authorities, investors and clients with valuable, professional services regarding credit rating, credit investigation, investment consulting and environmental impact assessment by means of professional methodologies, rigorous procedures and prudent standards.
After two decades of development, Lianhe Group has become one of the leaders among China's credit information providers in term of assets size, operating revenues and market share. With the vision, mission and values to be a company with high credibility, Lianhe Group will keep forging ahead and contribute more to the sustainable development of the Chinese economy.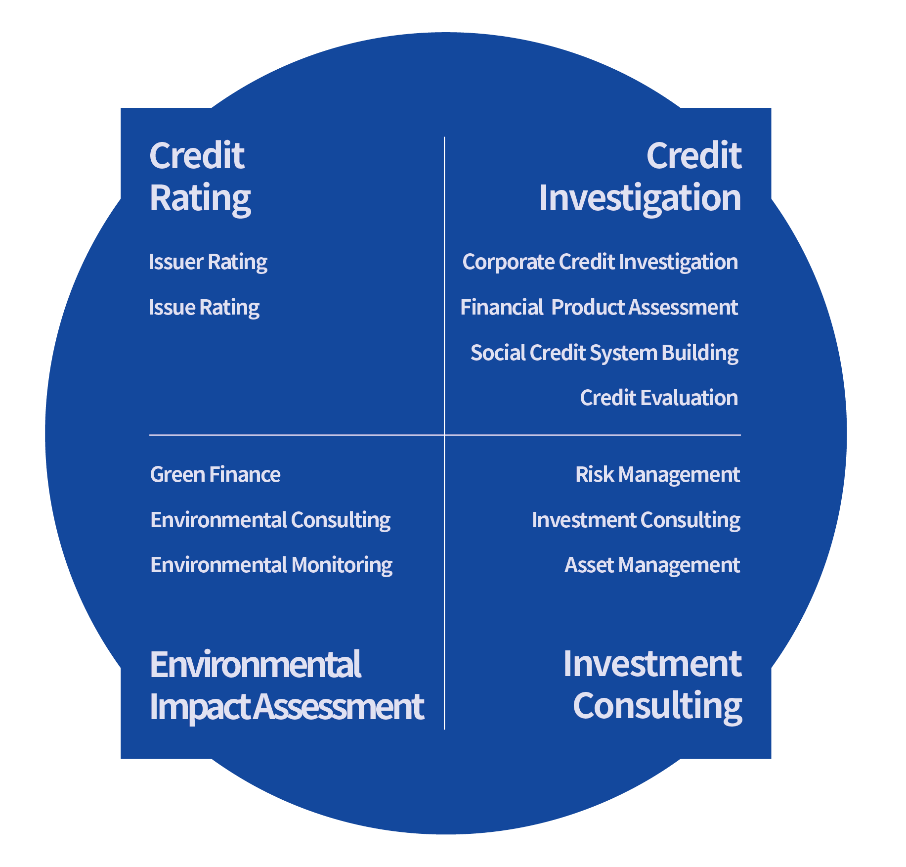 天津市和平區曲阜道80號聯合信用大廈
北京市朝陽區建國門外大街2號PICC大廈17層